We have dinner meetings on the second Tuesday of the month at the Eagles Lodge at 1718 17th Street in Bakersfield. There is an icebreaker at 6:00 pm, the dinner begins at 7:00 pm, and there is a geology talk at 8:00 pm. Dinner is $25.00 for members with reservations and $30.00 for nonmembers and members without reservations. Students may RSVP for free.


For Dinner Reservations use our online payment system
or send an email to the secretary at secretary@sanjoaquingeologicalsociety.org

Reservations and payments for the dinner meeting can be made online up until the Friday prior to the meeting.


A past event:

April 1, 2011

Senteur de Boue,
Cressy and Associates


SJGS Tuesday Night Dinner Meetings

"So Senteur! Planning on roaming the neighborhood
with some of your SJGS buddies tonight?"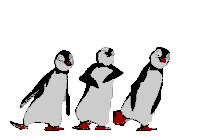 Senteur de Boue, patron saint of the San Joaquin Geological Society